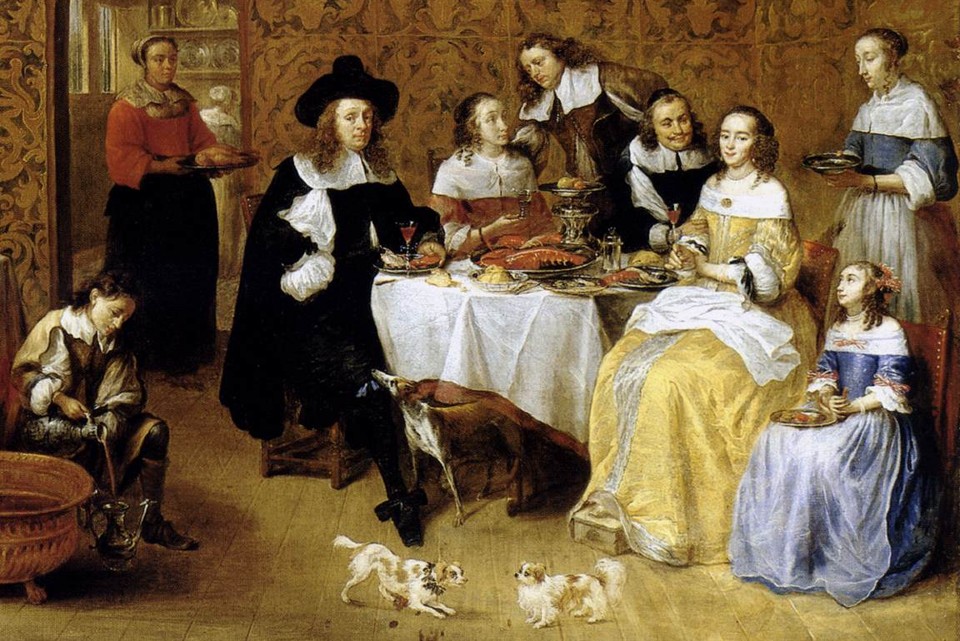 "When my laundry is caught up then I will have that cup of coffee with a friend." "Maybe we should meet together at the park or somewhere else for lunch because my house is not picked up enough, or is too small for all those kids to play." "If I had them over then I would have to do this, that, and the other before they could come over." Ever had these thoughts? I have. I used to think that everything had to be in order and that I had to have a practically empty calendar in order to extend hospitality to others. But then I had multiple children, an increasingly busier schedule, and a fixed space in which to do life that I had no choice but to be hospitable anyway.
Hear me out. I am no Martha Stewart. Those of you who know me can stop laughing now. 🙂 I like to cook, but I am no culinary artist. I enjoy keeping house and dressing the space with art, furnishings, and style, but I am no interior designer. I prefer the rooms to be somewhat in order, but I am definitely no "Merry Maid." I like laughter, thoughtful conversation, honesty, and a good cup of coffee, and a place where others can feel free to be themselves. Once I realized that life was not going to slow down, or that I wouldn't magically become the "hostess with the mostest," I relaxed and became hospitable anyway.
There were playdates, mom groups, life groups, marriage counseling, friends, neighbors, and an occasional party in a small, untidy, noisy home that breathed, however imperfect, life.
One one occasion we had over thirty people including kids in our bungalow one night for lifegroup. That was when we all decided that it was time to divide into two groups. Sometimes hospitality is tricky like that. I was sure that one new couple that joined us that evening would never darken the doors of our church again after that loud night (did I mention there were kids?- I should qualify this- the kids were all babies and toddlers), but they continued coming and eventually joined our church.
Here's the point. Hospitality is not a science. It is not an event, or a big "to-do." Hospitality is simply saying, "My door is open, won't you come in." Sometimes it is a cup of tea and a box of Kleenex. Sometimes it is a fired-up grill, and a game of football. Sometimes it is pb and j sandwiches, while other times it is a beef bourguignon by candlelight. Hospitality is whatever you make it to be as long as you make it to be.
So if you are nervous about hospitality, here are a few small things that you can incorporate into your life to begin extending hospitality to others.
Forget perfection. Even if you try, you will fail. There will always be someone who is a better cook, has a more beautiful home, or is a better housekeeper. That isn't the point, anyway. When we show hospitality we are loving our neighbor, and last time I checked the good Samaritan didn't have degree in Home Economics.
Forget free time. You don't have free time, you have to make free time. Hospitality does not have to take an entire day out of your schedule or even half a day. Sometimes hospitality is hot dogs at the house after tee-ball practice, dessert on a Friday night, or mid-afternoon tea after school.
Forget uninterrupted quiet. I had to give this one up a long time ago. Moms, you get this. Sometimes having a conversation between moms is like playing pinball while drinking an espresso. "Hold on a sec." "Mommy, is talking, don't interrupt." "Mary, will you excuse me while I get Judson's hand out of the toilet." Okay, well that last one happened while it was just me and the kids, but you get the idea. There will always be interruptions. Phone calls, needy children, an occasional accident, or breaking up arguments make hospitality challenging at times, but not impossible. And to become hospitable you must practice hospitality, so why not start now wherever you find yourself- whether you are married with small children or single with no kids?
Lastly, hospitality is not all on you. If someone offers to bring a dish, let them. If someone offers to help clean up after dinner, let them. I have found that people want to contribute and serve as well. There is a sort of intimate community that is built when people are hospitable one to another.
Everyone is busy, and there is never a perfect time or space for hospitality. But, hospitality does not have to be the arduous task we sometimes make it out to be. When we open up our homes, we open up ourselves and allow those who enter to be themselves and leave the cares of the world at the doorstep or perhaps even in our living room as we listen, cry, and pray together.
Let us be a generation with an open door and open hand who extend grace and love as we are not as we think we should be. Because when we do this, we are not only serving our neighbor, but Christ Himself who says, "For I was hungry and you gave me food, I was a stranger and you welcomed me…" (Matthew 25:35).